I have been free from work the whole 4 days. Love the wonderful feeling of not having to rush anywhere and do things I like to do, like training dogs or digging in the garden. Well, there was some cleaning and cooking included, but it did not take half of my weekend as it usually does.
One of these days we had a training competition at one of my dog clubs. It was such an important activity for me as I normally do not have any feedback on my training at all. I mostly train myself. And there there was a judge looking at us as on a real competition, they were stewards walking around and giving commands and I even felt some kind of nervousness, though it was just a training.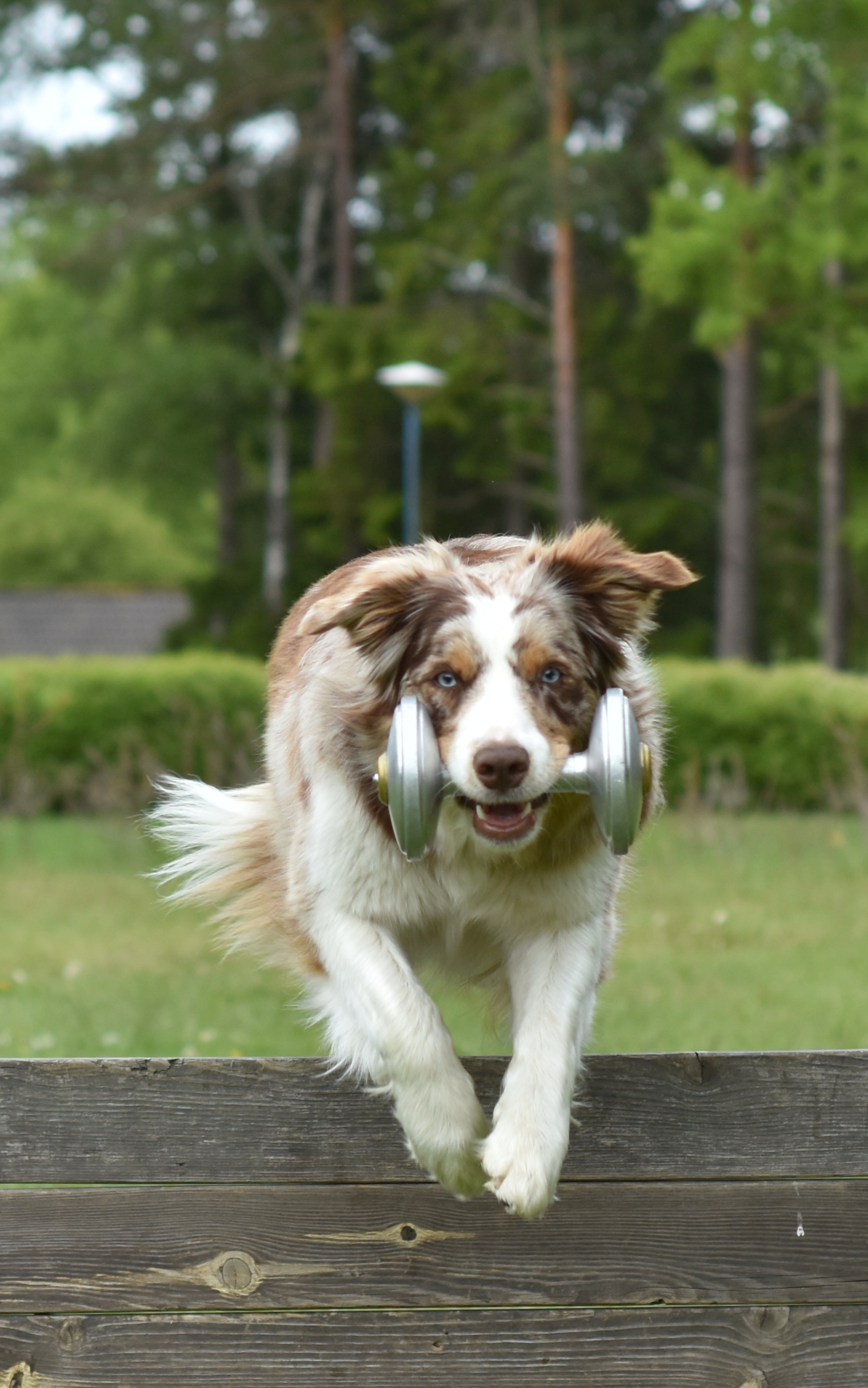 Prima is prepared for the start class without doubt. The only thing we have to work on is performing without rewards longer time. This has always been the hardest part of dog training for me. I love to reward!
Ruda has some things to learn still if we are to start in FCI class 2. It is so much difficult that before. The rules have been changed this year so the former class II that she completed without much effort last year was much, much easier.
Retrieving a metal object and jumping a hurdle with it seems to be clear. I was worried that she would never manage to do it, she hates metal objects! Distance control, recalling with stand and scent discrimination are still something we have to improve. I am working on it trying different approaches. It would be nice to be able to compete in fall but I do not have so much time to train as I would love to. And of course it would be nice to have someone to train with as it makes things so much easier.
We will see how it goes! There is no hurry!
As to my other hobby, which is growing my own veggies, the first month of spring was not optimal. Half of the month we had very cold weather with temperatures down to -6 degrees during nights, the other half was warm enough but my small plants, grown from seeds at home were big and did not get enough outside training. They had a tough beginning of their new life especially as It has not been raining for weeks now. We water them almost every day but it is not the same.
On the other hand a swimming season has been opened and water in the lake is actually much warmer than expected! Swimming in the lake with my dogs is my third hobby.